Our Vision
Our vision is to be the gateway for the next generation of leaders, thinkers and innovators who are self-confident with a sense of purpose
Our Mission
Our Mission is to provide the highest-quality education to prepare student for leadership roles, in an environment that fosters enthusiasm for learning and respect for others, which helps students to develop emotional, intellectual, social and academic skills needed to impact the dynamic global environment.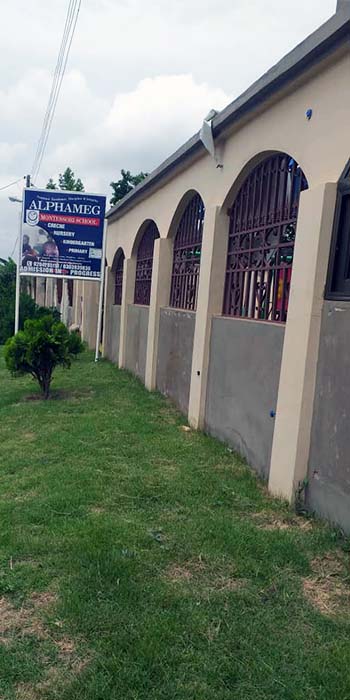 Our Core Values
To be committed to our mission and vision
To strive for continuous improvement in serving the students and their families
To be dedicated and instil in our students life-long learning
To show integrity, respect and building good relationships
Welcome families without regard to race, religion, sex or ethnic background
Admission Requirement
Parents wishing to enroll their children at Alphameg Montessori School must make an appointment with the school Administrator to discuss what the School can offer. Parents then complete an application form and submit it to the School office. Applications will be reviewed, examination will be conducted for the basic level applicants and placement will be done accordingly.